Christmas at the Old Mill
Event Information
Date

DATE
4 December 2021
Add event to calendar

Time

TIME
1 - 7.30PM

Location

LOCATION
Old Mill
Melville Pl, South Perth

Cost

COST
Free

Hosted by

HOSTED BY
South Perth Libraries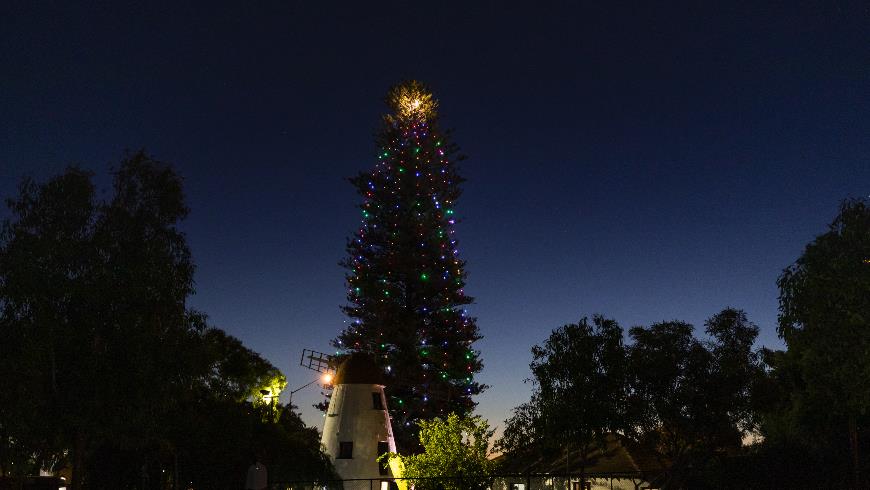 Explore the Old Mill through games, activities and entertainment for all ages, plus guided tours of the 186-year-old flour mill.
Bring a picnic and enjoy the summer evening by watching our 100 year old Norfolk Pine light up with beautiful Christmas lights launching the festive season.
The RAC Rescue Helicopter virtual reality experience will be open throughout the day for all ages. Hop onboard the helicopter and take to the sky with the RAC Rescue crew in a 360 degree virtual mission.
The driverless and electric RAC Intellibus® will run from the Old Mill to the Hub from 1-7.30pm, providing passengers with a unique glimpse into the future of transport and mobility. Passengers must be over the age of 7 years with bookings available on the day.
1-7.30pm, Saturday 4 December
Old Mill, Melville Pl, South Perth
Free, no bookings required
Schedule of events and activities
1.30-6pm - Guided tours
1.30-6pm - Craft activities
2.30 & 4.30pm - Storytime
4-7.30pm - Face painting
6.30pm - Santas arrival
7.15pm - Christmas Tree Lighting Ceremony