Reflect: South Perth during WWII
This event has been cancelled.
Event Information
Date

DATE
29 April 2021
Add event to calendar

Time

TIME
6.30 - 8PM

Location

LOCATION
Old Mill Education Centre
Melville Pl, South Perth

Cost

COST
Free, booking essential

Hosted by

HOSTED BY
City of South Perth Libraries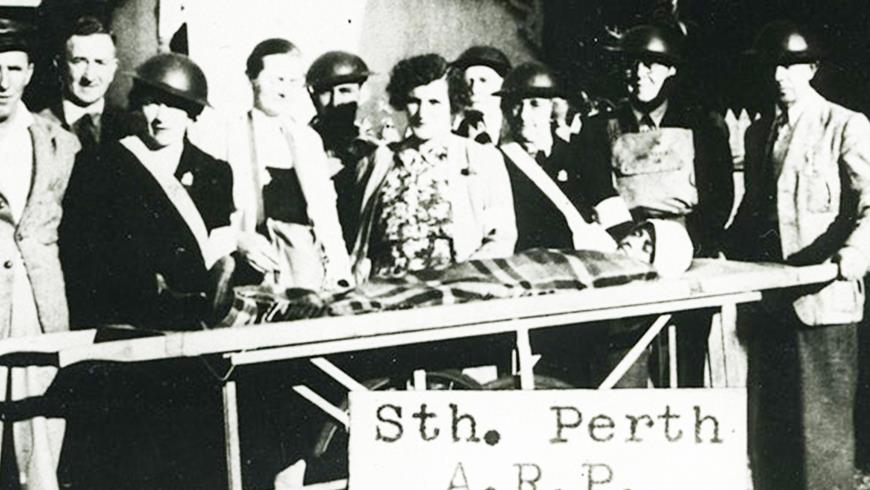 As the Second World War raged, a group of veterans from the Great War gathered at a tiny building in Angelo Street, donned their gas masks and argued about whose turn it was to be "the casualty." Recruiters, educators and the very last line of defence, the Air Raid Precautions Unit played an under-recognised part in the war time life of South Perth.

Join the City's Local History Librarian to learn about the big and small stories of South Perth's Second World War - Nat Lappin's crusade against communism, the secret intelligence base within Park's X-Press Photos, condemned leopards, conscripted Val-boats and the ditch-digging children of Forrest Street State School.
Reflect is a series of local history talks presented by South Perth Local History Librarian Anthony Styan who will take you on adventures through archives and archaeology, and learn about the odd, original and often interesting history within the City of South Perth.
In the interests of more sustainable living please BYO mug and/or water bottle. Tea, coffee and cold filtered water will be available.
This event is part of a series of free events celebrating The Australian Heritage Festival (18 April-19 May 2021).
View more Australian Heritage Festival events.
This event has been cancelled.