Ex-Bo at Manning 2020
10 October - 21 November 2020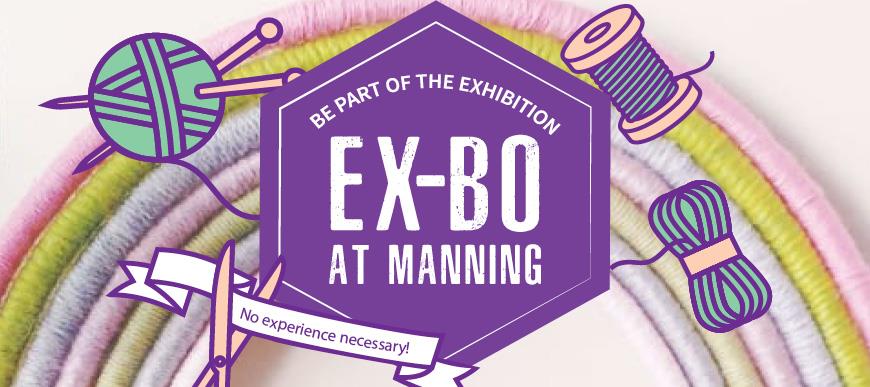 This series of workshops offer a range of crafts and arts for you to pick from, so you can create something you want to see exhibited in the Box Gallery, Manning in December 2020 and January 2021.
Join Perth creatives Kat Scarff and Louise Monday for a series of exciting craft workshops at Manning Library.
Kat will guide you in creating with nature with Natural Object Wall Hangings and Natural Prints and Mark Making sessions while Louise will show you how to reuse old magazines and books with Black-Out Poetry and Trash.O.rigami workshops.
All sessions are free but bookings are essential.
2-3pm, Saturday 10 October 2020 - Black-Out Poetry
Black-Out Poetry is an interesting way to discover the creativity present in everyday language, and a great way to reuse and recycle old text.
2-3pm, Saturday 24 October 2020 - Natural Object Wall Hangings
Create wall hangings from found pieces of our natural environment that can be woven and hang to create unique art pieces.
2-3pm, Saturday 7 November 2020 - Natural Prints and Mark Making
Explore print and impression making using found, natural objects and create beautiful marks in clay and on fabric.
2-3pm, Saturday 21 November 2020 - Trash.O.rigami -
Fold, share, and learn with Louise Monday as you create collective Trash.O.rigami art.
Selected works will be put on display for the community to enjoy. You will be able to take the artwork/craft home after the exhibition. The Box Gallery, Manning is located in full sun and some sun damage may occur to exhibited items.
Complimentary tea and coffee are available but in the interests of more sustainable living please BYO mug &/or water bottle.