2020 Emerging Artist Award Exhibition
16 - 24 October 2020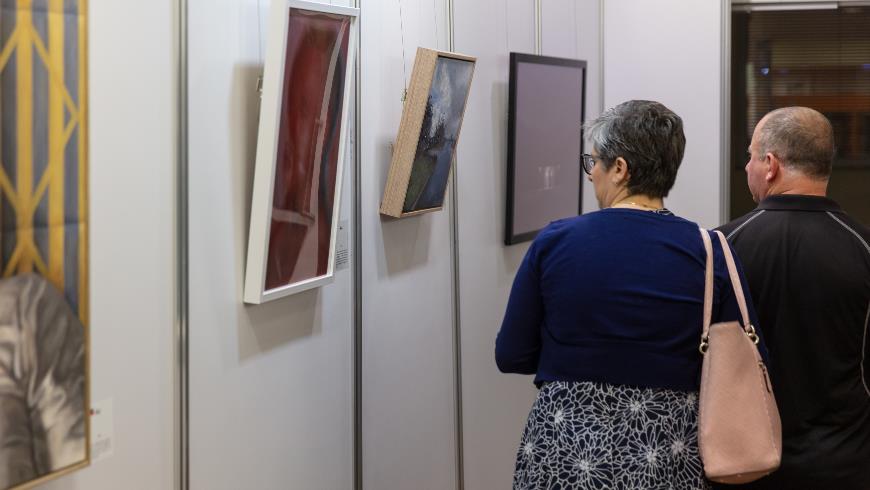 The City of South Perth's Emerging Artist Award provides upcoming artists and arts students with the opportunity to exhibit their work to the wider community, as well as a chance to share in a prize pool of $11,150 provided by the City of South Perth and our generous sponsors.
In 2020, the City of South Perth's annual Emerging Artist Award Exhibition will be open to the public in the South Perth Community Hall from Friday 16 October until Saturday 24 October 2020. The Exhibition provides a great opportunity for community members and visiting art lovers to see new works by talented emerging artists. You can vote for your favourite piece to win the People's Choice Award or purchase an artwork for your personal collection.
To stay up to date, join the event on Facebook.
Exhibition hours
10am-4pm, Monday to Thursday
10am-6pm, Friday and Saturday
Sponsors
Premium Sponsor
The Karalee on Preston - Local Theme Award
Preston Street IGA - Youth Award
Liquor Barons on Angelo - 3D Sculpture/Textiles Award
White Frame - Painting Award
Prize sponsor
John McGrath MLA - City of South Perth Resident Award
Soco Realty - People's Choice Award
Event contact
For event related enquiries, please contact the City's events team.