Evolve - Watercolour Workshop (Indoor Plants)
Event Information
Date

DATE
8 August 2020
Add event to calendar

Time

TIME
10AM - 1PM

Location

LOCATION
John McGrath Hall
97 Hensman St, South Perth

Cost

COST
$35.00 + booking fee

Hosted by

HOSTED BY
City of South Perth

Extra Information

Booking essential.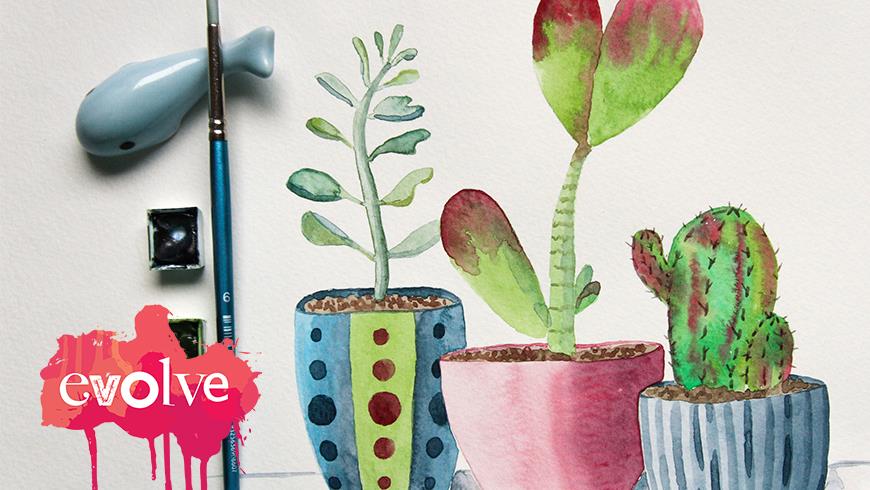 Evolve is a series of arts, skills and culture workshops.
Watercolour is a wonderfully diverse, portable and fast medium to work with. In this beginners class you will learn all the basic techniques of watercolour as you paint gorgeous indoor plants in textured and patterned pots.
You will learn tips for composing an image, including flat and graduated washes, working in layers, wet-in-wet and ink-and-wash. After completing this class you will be on your way to painting with confidence.
About the Teacher
Hannah is a maker and illustrator who uses printmaking techniques and watercolours to create work that is vibrant, retro and fun. Her work can be found on the May issue of Mindful Parenting Magazine. Her work is primarily concerned with capturing the coastal lifestyle of WA. She is a water-baby to the core and when she's not creating art, you can find her with her toes on the nose of her long board on a wave.
Event contact
For event related enquiries, please contact the City's events team.