Reflect: The Long Aftermath
Event Information
Date

DATE
28 November 2019
Add event to calendar

Time

TIME
6.30 - 7.30PM

Location

LOCATION
Old Mill Education Centre
Melville Place, South Perth

Cost

COST
Free, booking essential

Hosted by

HOSTED BY
South Perth Libraries

Extra Information

Doors open 6.15pm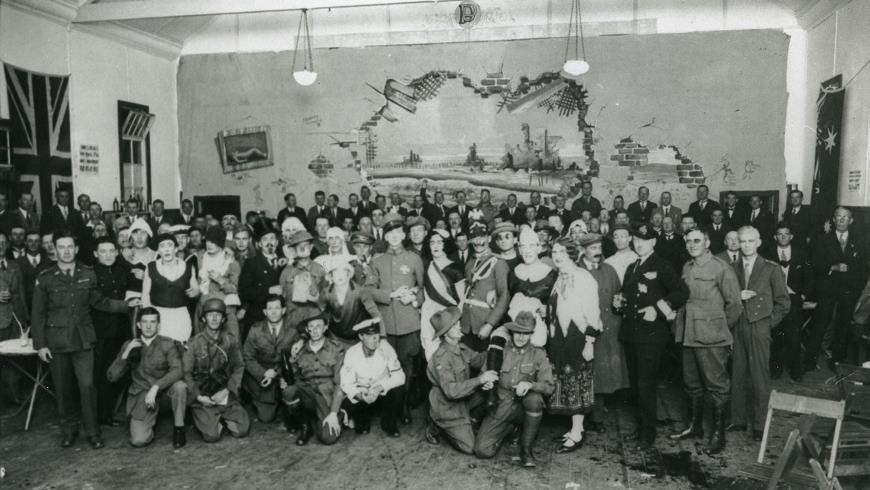 The Long Aftermath: Harry Kahan and the South Perth R.S.L
Centenary of Anzac commemorations over the last 4 years have recognised the ongoing legacy of the First World War – but for many Australians, the war didn't end in 1918.

Physically and psychological scarred, young men returned from the front to a shattered economy and precarious political situation. Many joined local sub-branches of the Returned Sailors and Soldiers Imperial League of Australia, seeking economic and social support, and their monthly newsletters became a rallying point for local communities seeking to rebuild their civic institutions.

The South Perth sub-branch's Barrage, edited by Harry Kahan, advertised local businesses, lobbied for government assistance, organised working bees and promoted the famous Smoke Socials in the Swan Street Hall. Kahan himself was both a quintessential returned soldier and an enigmatic figure – soft-spoken and humble, silent on his trench-raiding exploits, a chronicler of the 28th Battalion and a tireless volunteer for community groups in South Perth.

Join the City of South Perth's Local History Librarian for an under-recognised tale of quiet bravery, ongoing trauma and the post-war beginnings of South Perth's community identity.
Reflect is a new series of local history talks presented by South Perth Local History Librarian Anthony Styan who will take you on adventures through archives and archaeology, and learn about the odd, original and often interesting history within the City of South Perth.
In the interests of more sustainable living please BYO mug and/or water bottle. Tea, coffee and cold filtered water will be available.
Old Mill
Name

Local History Officer

Phone

9367 5788