Nyungar Stories of Millers Pool with Kerry-Ann Winmar
Event Information
Date

DATE
12 July 2019
Add event to calendar

Time

TIME
10.30 - 11.30AM

Location

LOCATION
Millers Pool
Mill Point Rd, South Perth

Cost

COST
Free, bookings essential

Hosted by

HOSTED BY
City of South Perth

Extra Information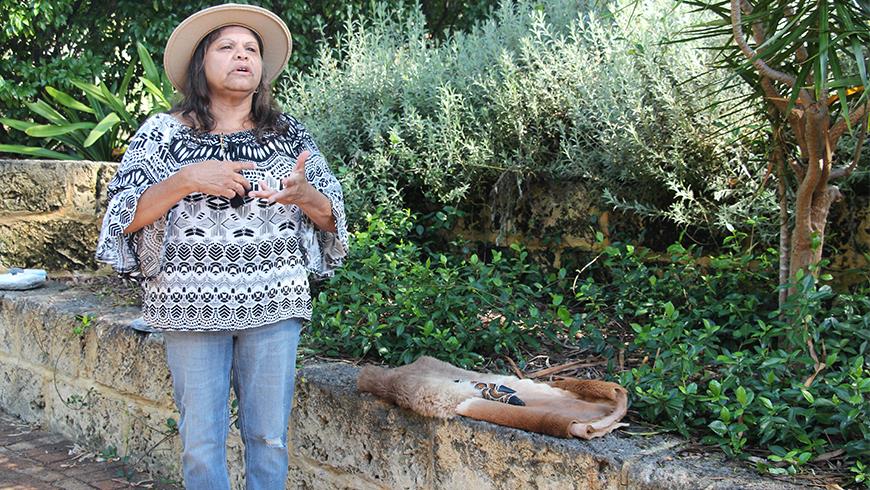 Have you visited the Old Mill and Millers Pool lately?
You might have heard about William Shenton and Thomas Browne, but did you know that Mill Point was also an important location for the Whadjuk people?
Join Kerry-Ann Winmar as she presents an interactive story of Whadjuk Country on the banks of Derbal Yerrigan (the Swan River). Learn about the significance of Millers Pool to both Whadjuk and European people, as Kerry-Ann explains the plants, medicines, crafts and stories of thousands of generations along the South Perth Foreshore.
NAIDOC Week (7-14 July 2019) is an opportunity for all Australians to celebrate the history, culture and achievements of Aboriginal and Torres Strait Islander peoples. The theme for this year is Voice. Treaty. Truth. Let's work together for a shared future.
Event contact
For event related enquiries, please contact the City's events team.