RSPCA Million Paws Walk 2019
Event Information
Date

DATE
19 May 2019
Add event to calendar

Time

TIME
8.30AM - 2PM

Location

LOCATION
Sir James Mitchell Park
Coode Street, South Perth

Hosted by

HOSTED BY
RSPCA WA

Extra Information

City of South Perth residents receive a 20% discount by entering the code SOUTHPERTH19 on registration.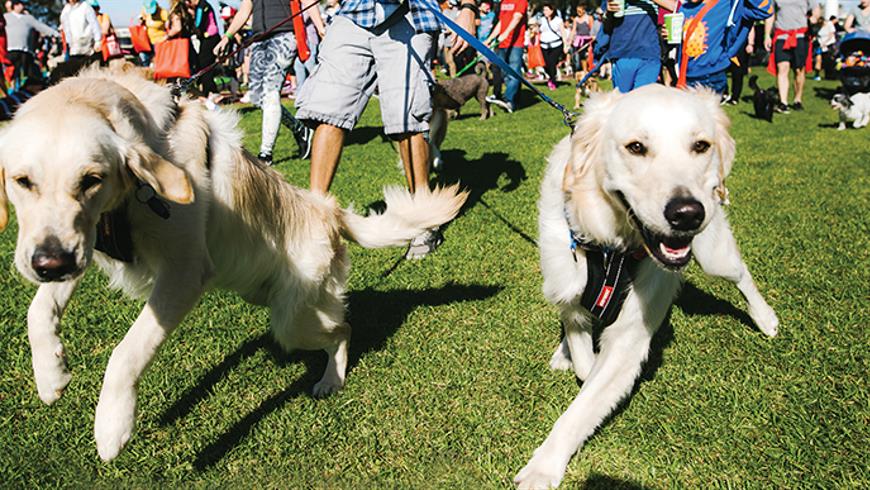 RSPCA Million Paws Walk is the state's largest fundraising event for animals in need, where up to 10,000 people pound the pavement to fight against animal cruelty.

The City is proud to once again support the event, to be held at Sir James Mitchell Park, South Perth at 8.30am, Sunday 19 May 2019.
On the day, you and your four-legged friends will be treated to entertainment, stalls, giveaways, and a host of other fun activities, before completing the 1km, 2.5km or 5km walk. You might even get to meet an RSPCA Inspector!

Whatever the age, size, breed or ability – all friendly dogs are welcome for a fantastic doggy day out! And even if you don't have a dog, you're welcome to come along.

To register, and get a special City of South Perth resident's 20% discount, visit the Million Paws website, and use discount code: SOUTHPERTH19.
Alternatively, visit the Million Paws website and register before midnight 4 March to receive a 50% Barking Mad discount.
Contact us
For more information, please contact the City.