After You've Gone
Event Information
Date

DATE


15 February - 2 March 2019


Add event to calendar

Time

TIME
7.30 - 10PM

Location

LOCATION
Old Mill Theatre
Mends St, South Perth

Cost

COST
$25 per person
$20 concession

Hosted by

HOSTED BY
Old Mill Theatre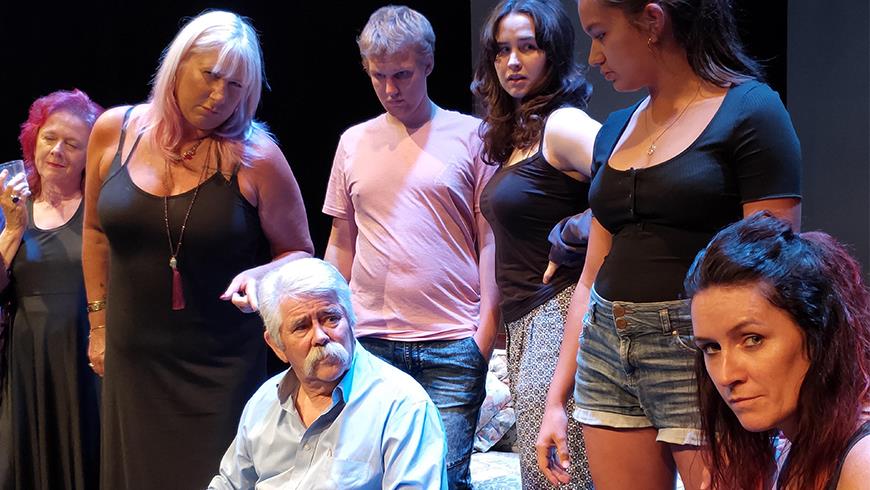 A play from a multi-award-winning actor, director, writer and stand-up comedian is on offer at the Old Mill Theatre this February.
Written by Sue Ingleton and directed by Trevor Dhu, After You've Gone is a comedy set in 1946 in a large country town. The town square is dedicated to dead hero Harold, followed by an evening supper and a gathering of World War II survivors. But the event becomes a place of turmoil as friends, both alive and ghost-like, appear to cause retribution for a mysterious death – and then Harold turns up alive and well.
Playwright Ingleton has appeared as an actress in Neighbours, Halifax f.p., A Country Practice and the film version of Dimboola – but is often remembered for her role as Bill Rawlings, the pregnant man, in Australia You're Standing In It. In 1985, she was nominated for the Perrier Award at the Edinburgh Fringe Festival.
After You've Gone plays at 7.30pm February 15, 16, 21, 22, 23, 28, March 1 and 2 with 2pm matinees February 17 and 24. Tickets are $25, $20 concession – book at www.trybooking.com/BACAP or call 0475 895 701.
The heritage-listed Old Mill Theatre is on the corner of Mends Street and Mill Point Road, South Perth (opposite the Windsor Hotel and Australia Post).