Living Green: David Ritter 'The Coal Truth'
Please note the venue has changed, the event will now be held at South Perth Library.
Event Information
Date

DATE
10 July 2018
Add event to calendar

Time

TIME
6.30 - 7.30PM

Location

LOCATION
South Perth Library Function Room
Cnr Sandgate St and South Tce , South Perth

Cost

COST
Free, bookings essential

Hosted by

HOSTED BY
City of South Perth Libraries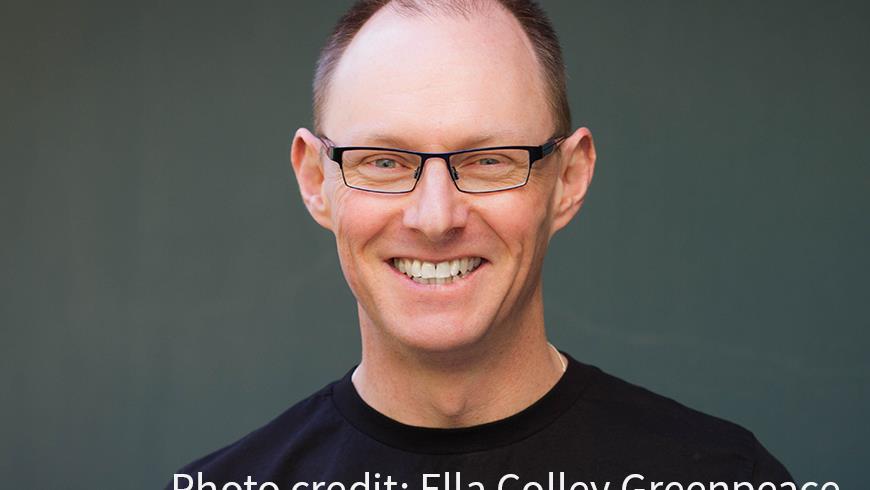 UWA Publishing and South Perth Libraries invite you to attend this riveting Living Green event. Join Perth born, Greenpeace CEO and lawyer David Ritter and independent climate justice campaigner, Jaime Yallup Farrant, as they discuss the world of coal mining, environmental activism and imagining the future for Australian children.
From the Publisher:
Since 2012, the fight to stop the opening of the vast Galilee coal basin has emerged as an iconic pivot of the Australian climate and environment movement.
The Coal Truth: the fight to stop Adani, defeat the big polluters and reclaim our democracy provides a timely and colourful contribution to one of the most important struggles in our national history - over the future of the coal industry. Written by an environmental insider with an eye on the world his daughters will inherit, The Coal Truth is told with wit and verve, drawing in other specialist voices to bring to life the contours of a contest that the people of Australia can't afford to lose.
David Ritter is the Perth born son of a coal miner; he now lives in Sydney with his own family. David studied arts, law and global politics and became a respected indigenous land rights specialist. He is now CEO of Greenpeace Australia Pacific. A public commentator on politics, law, history and current affairs, David's work has appeared in a wide range of publications including The Australian, the Australian Financial Review, The Drum, Crikey, New Matilda, Griffith Review and Overland. His first books, The Native Title Market (UWA Press) and Contesting Native Title (Allen & Unwin) were published in 2009.
Doors open at 6pm.
Book sales and signing available on the night.
Please note the venue has changed, the event will now be held at South Perth Library.
Manning Library
2 Conochie Cres, Manning