Queens Baton Relay
Event Information
Date

DATE
24 February 2018
Add event to calendar

Time

TIME
2.20 - 4PM

Location

LOCATION
Sir James Mitchell Park flagpole

Cost

COST
Free

Hosted by

HOSTED BY
City of South Perth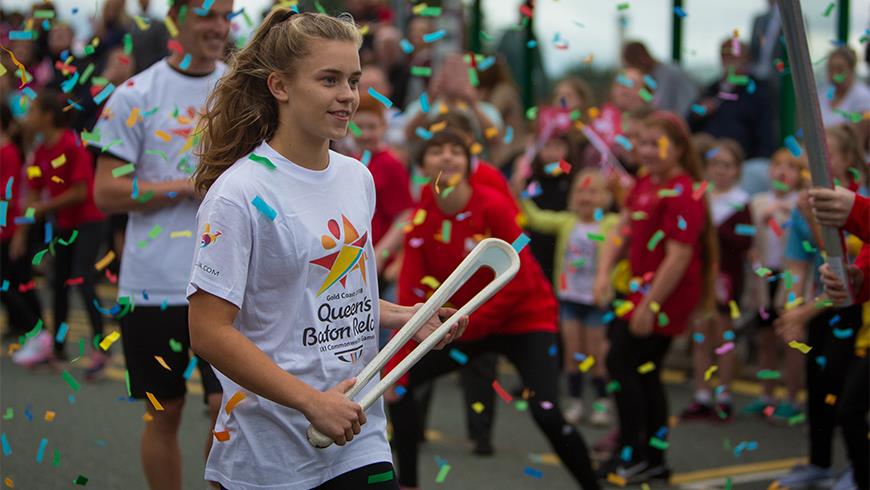 Join us as we celebrate the arrival of the Gold Coast 2018 Commonwealth Games Queen's Baton Relay in South Perth.
The Baton will depart from the Old Mill at approximately 2.27pm and will travel in relay along South Perth Esplanade to the flagpole in Sir James Mitchell Park. After a presentation in the park, the Baton will head off on a water ski for the next leg of its journey.
Queen's Baton Relay schedule and batonbearers
2.27pm Jenny Aramini
2.29pm Laszlo Ozsdolay
2.32pm Bernadette Poynter-Johnson
2.34pm Gregory Whyte
2.37pm Shirley Simpson
2.39pm Gary Wilmot
2.41pm Gabrielle Murphy
2.44pm Don Stockins
2.47pm Sarah Prindiville
Come along and celebrate this historic event. We'd love to see as many people as possible line the route and follow the Baton to the park. There will be free activities in Sir James Mitchell Park from 2.30pm including children's games, mini-golf, arts and craft activities, 'have a go' hockey and croquet sports, as well as food trucks for refreshments.
Follow the event on Facebook for more updates.
Why not bring along a picnic and a blanket and stay for the evening's South Perth Sounds concert?
Traffic and Parking
The City encourages visitors to the area to follow directional signage on the day, however please note the following:

Between 6AM and 3PM: Car Park SPE11 (Scented Gardens on South Perth Esplanade) will be closed. Car parks SPE3 and SPE4 (right and left of the Mends Street Jetty) remain open.

Between 12PM and 3PM: There will be minor disruptions to South Perth Esplanade and surrounding streets while preparing for the arrival and passage of the Queen's Baton Relay convoy.

Between 2PM and 3PM: There will be temporary full closures of streets and car parks surrounding the South Perth Esplanade whilst the convoy is on the move through the area. The convoy length is 800 meters and the speed is 5KM/hr; closures will be removed as soon as the convoy has moved on.
The Queen's Baton Relay (QBR) is a unique symbol of the Games with its journey connecting the 70 nations and territories of the Commonwealth. It engages communities and provides an exciting platform for thousands of people to share the dream ahead of the quadrennial celebration of Commonwealth sport to be held on the Gold Coast from 4 April to 15 April 2018.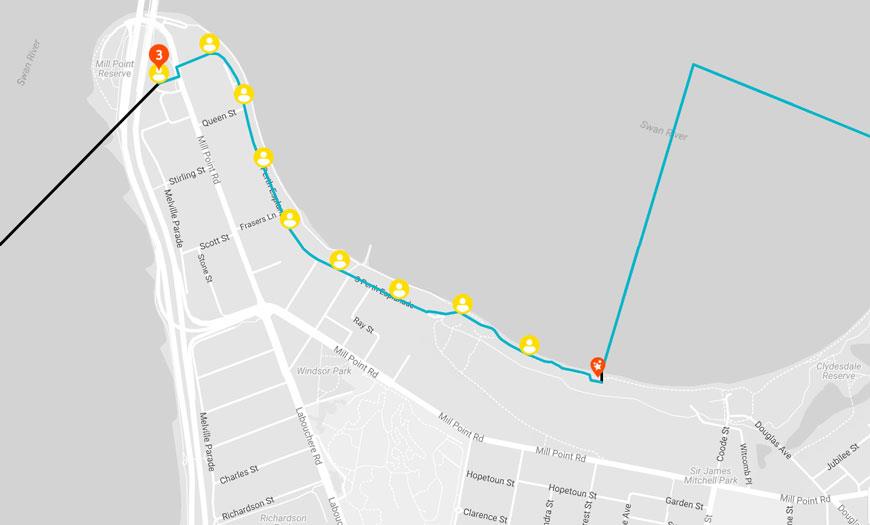 The Baton will depart from the Old Mill at approximately 2.27pm.
Contact us
For more information, please contact the City.