Bookstops
Event Information
Date

DATE


1 November 2017 - 30 June 2018


Add event to calendar

Time

TIME
All day

Location

LOCATION
Find Me!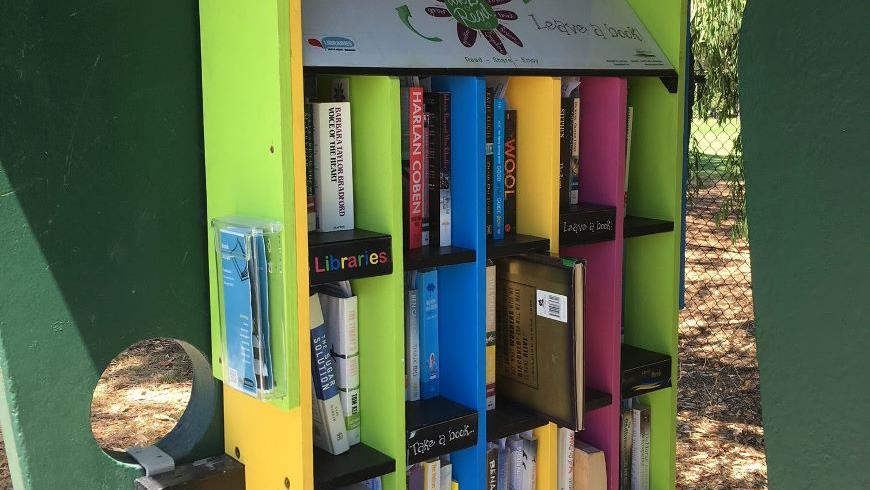 Take a book, leave a book. The bus stop 'Bookstops' return for the summer. Pick up a free book at a selection of bus stops located within the City of South Perth. Once you have finished, return the book or donate a new one! This book exchange is part of the book crossing movement, encouraging reading by all.
Also part of the 'Find Me' series of activities. Look out for the other pop-up's occurring throughout the coming months.