A Grape or Two
Event Information
Date

DATE
11 March 2017
Add event to calendar

Time

TIME
6.30 - 9.30PM

Location

LOCATION
Halo Espresso
82 Angelo Street, Perth

Cost

COST
Early Bird Tickets*: $140
Last Minute Tickets: $156

*Early Bird Tickets available until 1 March 2017

Hosted by

HOSTED BY
Plate & Barrel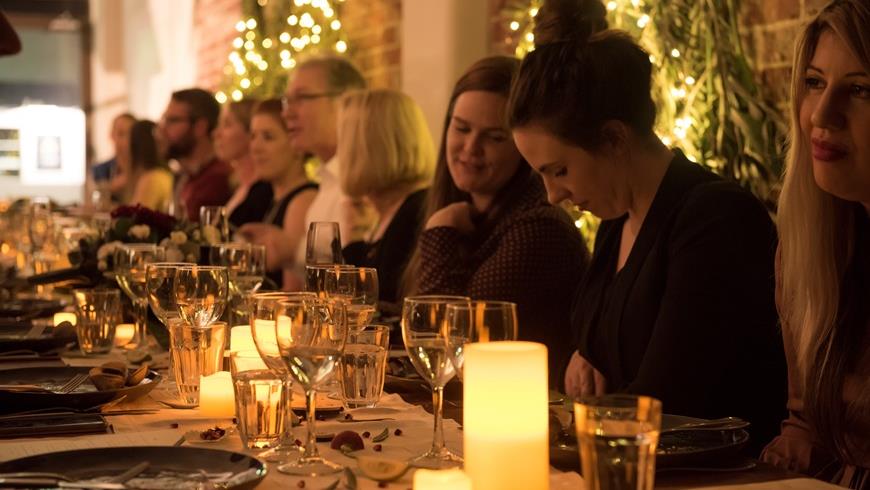 Plate and Barrel are back with another Three Plates and a Chef event. This time the hero ingredient is the legendary grape in this long table dinner. Grapes come in the form of verjuice, raisins, jelly and pickled to name a few.
Plate and Barrel invite you on a night of discovery. Excite your taste buds as you experience grapes in new and inventive ways together with wines from boutique wineries across Australia.
Ticket prices are all inclusive of three courses of a 'never to be repeated and surprise' menu featuring the hero ingredient, sparkling wine on arrival, wines carefully paired with each course, music from a local musician, meeting and talking to the chef and/or producers as well as a beautiful location!