Living Smart course
Event Information
Date

DATE


Every Wednesday from 8 February 2017


Add event to calendar

Time

TIME
6 - 8.30PM

Location

LOCATION
South Perth Community Hall
Cnr Sandgate St & South Tce, South Perth

Cost

COST
$80, conc. $40

Hosted by

HOSTED BY
Living Smart and City of South Perth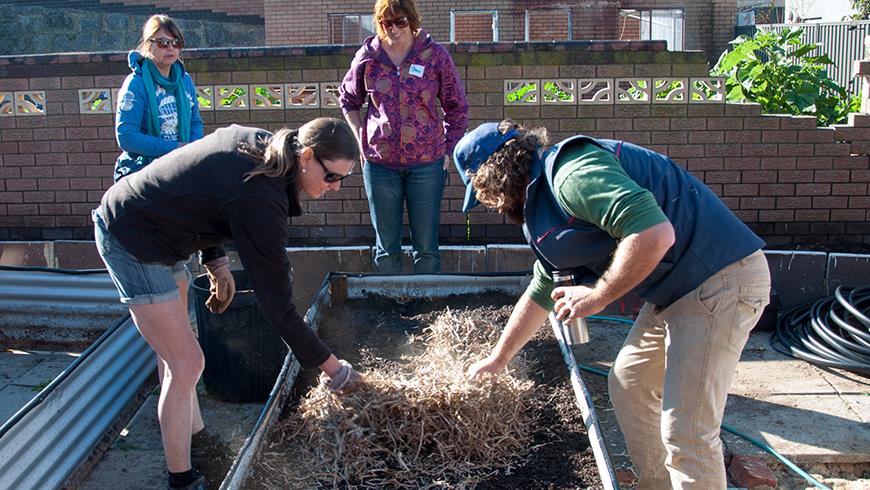 Are you interested in creating a simpler, healthier, more sustainable lifestyle?
Living Smart is a practical, hands-on seven week course facilitated by sustainability experts Shani Graham and Tim Darby.
The course is a great way to learn more about what you can do in your own life to become more sustainable – from saving power and water, to thinking about transport, healthy homes and lifestyles, growing your own food and retrofitting your home. A wide range of topics will be explored with lots of time for thinking and sharing with others.
Shani and Tim are personally committed to making their own lives more sustainable and have been sharing their experience and running Living Smart courses for over eight years. Shani has a background in education and Tim in art and building – together they make an inspiring team!
The course begins with an evaluation of participant needs and expectations, with facilitators then design the course around these, with a strong emphasis on behaviour change.

Course components include cooperative learning opportunities, group activities, demonstrations, hands on activities, short talks, guest presentations, outings and a hands-on gardening session.
Every Wednesday 8 February - 22 March 2017
Contact us
For more information, please contact the City.