Intermediate Skateboarding Clinic
Event Information
Date

DATE
23 January 2017
Add event to calendar

Time

TIME
10AM - 12PM

Location

LOCATION
Manning Skate Park

Cost

COST
Free

Hosted by

HOSTED BY
Skateboarding WA

Extra Information

Registration essential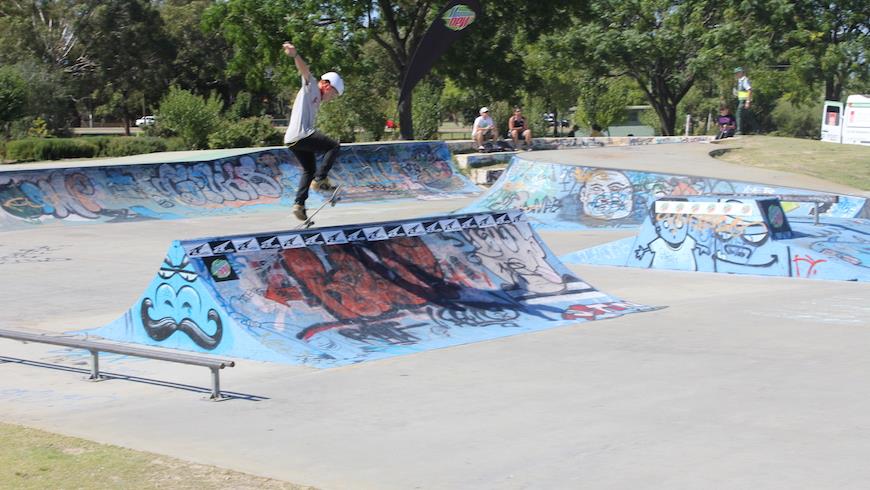 Skateboarding WA (SWA) in partnership with both local governments and the skateboarding industry, works to empower and engage youth of all ages through their unique state wide skateboarding programs.

SWA aims to promote and develop skateboarding throughout Western Australia, to allow more participation and skill development as well as an increase in higher quality skatepark facilities being designed and built.
The Intermediate skateboarding clinic is suitable for skateboarders wanting to continue progressing and learning new tricks and skills.
All clinics are free to attend and include skateboards, helmets and protective gear.

Registration is essential.
Weather cancellation updates will be posted on Skateboarding WA Facebook and Instagram approximately 60-90 minues before the event start time.