Your Garden with Josh Byrne
Event Information
Date

DATE
19 October 2016
Add event to calendar

Time

TIME
6.30 - 8.30PM

Location

LOCATION
Collins Street Centre
Cnr Collins St and Shaftesbury St, South Perth

Cost

COST
Free

Hosted by

HOSTED BY
Department of Water, Water Corporation, Josh Byrne & Associates and City of South Perth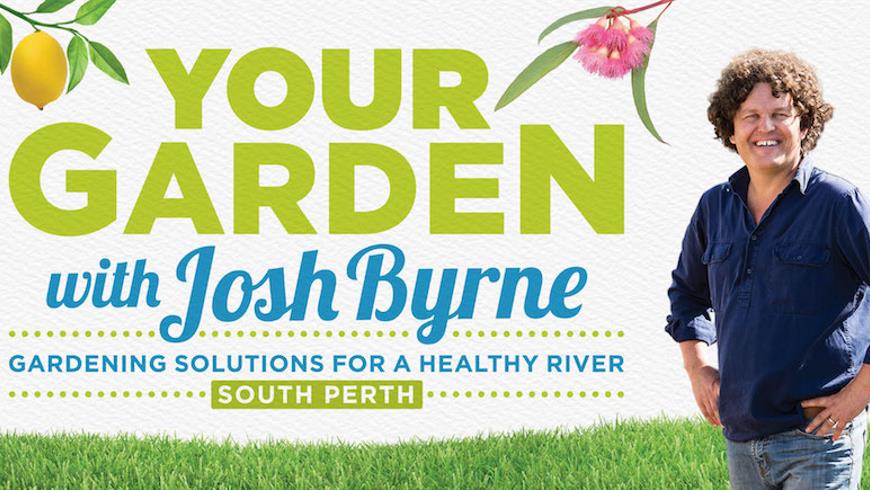 Your Garden with Josh Byrne is a free workshop series providing local residents with the ideas and inspiration to create a successful garden while doing your bit to help the Swan and Canning Rivers.
Delivered by ABC TV's Gardening Australia presenter and environmental scientist Josh Byrne, you will be provided with a personalised garden plan that keeps your garden thriving and our rivers healthy.
Supported by the Department of Parks and Wildlife's River Guardians program, Water Corporation's Waterwise program, and Waterwise Council City of South Perth, this two-hour event will showcase the latest ideas in environment-friendly gardening and provide participants with the practical information needed to get the best results from their garden.