Waterford Triangle
Waterford Triangle is an area of low density housing bounded by Manning Road, Conlon Street and McKay Street in the suburb of Waterford. The area is under pressure to accommodate higher density housing due to its location close to Curtin University and the Manning Road transport corridor.
The City completed an urban design study for the area in 2010. The purpose of the urban design study was to identify the most appropriate options for the future redevelopment of the area.
To realise the vision for the area, two amendments to Town Planning Scheme 6 (Amendment 59 and Amendment 60) were adopted to allow for higher density housing and student accommodation facilities to be constructed in the area.

Scheme Amendment 59 and Waterford Triangle Local Development Plan
Scheme Amendment 59 was gazetted in March 2020, re-coding the majority of properties within the Waterford Triangle R60 with a building height limit of 10.5 metres (3 storeys).
The amendment allows for higher density residential apartments in the area and specifically prohibits lower density forms of development like townhouses, villas and units.
The amendment also restricts new, direct vehicle access to Manning Road. New access is to be provided either via the proposed laneway or, where access to the laneway or another local road is not possible, through neighbouring properties by way of amalgamation or easement.

Waterford Triangle Local Development Plan provides additional guidance on vehicle and pedestrian access requirements, and additional controls relating to building orientation and fencing adjoining Garvey Street Park.
Garvey Street laneway upgrade
A laneway is proposed to be constructed through Garvey Street Park to provide vehicle access to development sites. Further upgrades to infrastructure and landscaping within Garvey Street Park are also proposed to improve the amenity of the Waterford Triangle area.

The works will facilitate the implementation of Scheme Amendment 59 and the Waterford Triangle Local Development Plan. Find out more here.
Scheme Amendment 60 and associated Design Guidelines
Scheme Amendment 60 was gazetted in May 2020 and re-coded properties north of Garvey Street and Keaney Place as R100 with a building height limit of 17.5 metres (5 storeys).
Given the proximity of this area to Curtin University, development of a 'Student Accommodation Facility' is also permitted, with provisions that allow such a facility to be developed up to a maximum of 24.5 metres (7 storeys).
Development of a Student Accommodation Facility is subject to a number of additional controls, which are set out in P351.20 Design Guidelines for Student Accommodation Facility on Site P - Waterford.
Related news
News Listings
May 2016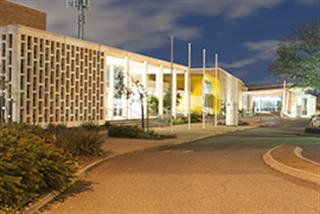 The Minister for Planning visited the City on Thursday 5 May 2016 to meet with the City's Mayor Sue Doherty and John McGrath MLA Member for South Perth.
November 2010
Media enquiry regarding community consultation and proposed plans for Waterford Triangle.
May 2010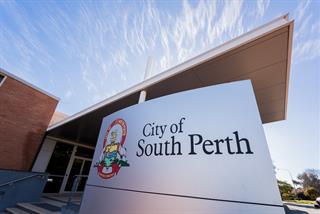 Media enquiry regarding plans to 'rejuvenate' Waterford Triangle and the long term vision for the area.