Canning Bridge
The precinct surrounding the Canning Bridge will be revitalised with a mix of office, retail, residential, recreational and cultural uses, maximising opportunities offered by its unique 'transport hub' location.
The Canning Bridge Activity Centre Plan (CBACP) will guide development in the precinct surrounding the Canning Bridge Station, on both sides of the Canning Bridge. The precinct extends for an 800 metre radius around the station, representing a ten-minute walk or a two-minute cycling distance.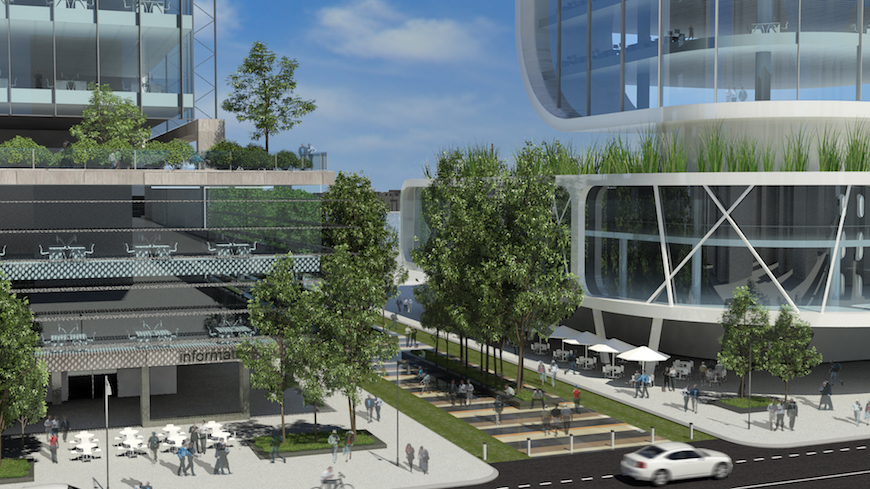 The Canning Bridge Activity Centre Plan (CBACP) is guided first and foremost by the Canning Bridge Precinct vision statement:
'The Canning Bridge area will evolve to become a unique, vibrant, creative community centred on the integrated transport node of the Canning Bridge rail station. The area will be recognised by its unique location, its integrated mix of office, retail, residential, recreational and cultural uses that create areas of excitement, the promotion of its local heritage and as a pedestrian friendly enclave that integrates with the regional transport networks while enhancing the natural attractions of the Swan and Canning Rivers.'
Objectives
Meet district levels of community need and enable employment, goods and services to be accessed efficiently and equitably by the community
Support the activity centre hierarchy as part of a long-term and integrated approach to the development of economic and social infrastructure
Support a wide range of retail and commercial premises and promote a competitive retail and commercial market
Increase the range of employment within the CBACP area and contribute to the achievement of sub-regional employment self-sufficiency targets
Increase the density and diversity of housing in and around the CBACP to improve land efficiency, housing variety and affordability and support the facilities in the area
Ensure the CBACP area provides sufficient development intensity and land use mix to support and increase high frequency public transport
Maximise access to and through the CBACP area by walking, cycling and public transport while reducing private car trips
Plan development in the CBACP area around a legible street network and quality public spaces
Concentrate activities, particularly those that generate steady pedestrian activation, within the CBACP area.
A number of key issues identified by stakeholders at both a local and State level were considered in the preparation of the precinct vision, including traffic concerns, built form, open space, parking, safety and accessibility to the station.
Related documents