In Conversation with Holden Sheppard
Event Information
Date

DATE
27 September 2022
Add event to calendar

Time

TIME
6.30 - 8PM

Location

LOCATION
Manning Library
2 Conochie Cres, Manning

Cost

COST
Free, booking essential

Hosted by

HOSTED BY
City of South Perth Libraries

Extra Information

In the interests of more sustainable living please BYO mug &/or water bottle.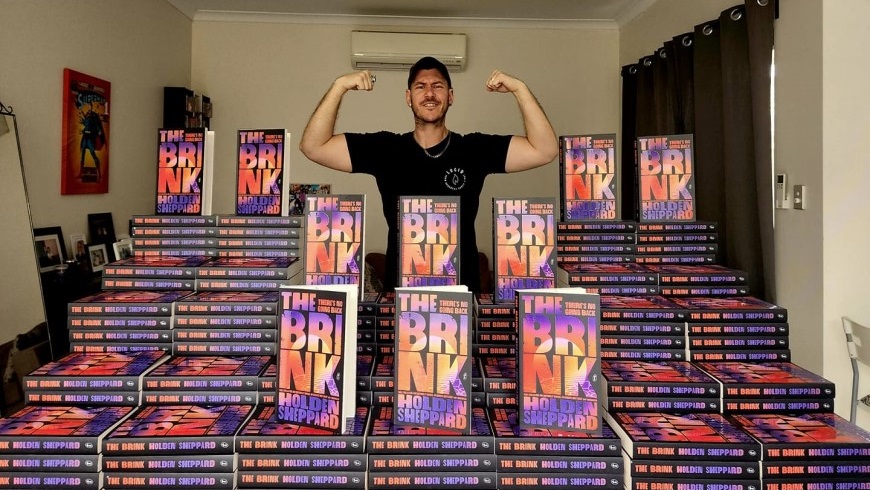 Join the City of South Perth Libraries as we celebrate the release of Holden Sheppard's new book The Brink.
Enjoy Holden and Natalya Hawrylak from the Literature Centre, discussing The Brink, the writing process and all the jagged edges in between.

Recommended for adults and older teens
Free, booking essential
About the Author
Holden Sheppard is one of the City's Children's Literature Champions for 2022.

Holden, an advocate for literature and young writers, is a fabulous Champion for the City of South Perth. A self-professed bogan, gym junkie and down to earth country kid, Holden uses his works to explore masculinity, expressing oneself and identity.
Holden Sheppard won the Hungerford Award in 2018 for his breakout novel 'Invisible Boys' which went onto win additional awards and critical acclaim. An incredible young adult novel which depicts the complexities and trauma of rural gay identity with painful honesty, devastating consequence and, ultimately, hope. Invisible Boys was such as success, that it is now being adapted into a ten-episode TV series to be released on Stan. Holden's second novel 'The Brink' was released in August 2022 and has been well received as Holden has toured around Australia.
About the Book
A group of school-leavers: free at last, ready to party, expectations high.
A remote island on the Western Australian coast wasn't exactly the plan, but they're not going to let that hold them back.
Whoever survives the week will never be the same again.
The Brink is a raw, powerful novel that pulls no punches in its authentic exploration of masculinity, sexuality, mental health, drug and alcohol use, relationships and sex. Holden Sheppard takes the teenage experience to the next level.

Manning Library
2 Conochie Cres, Manning