Hello Manning Library
This event has been cancelled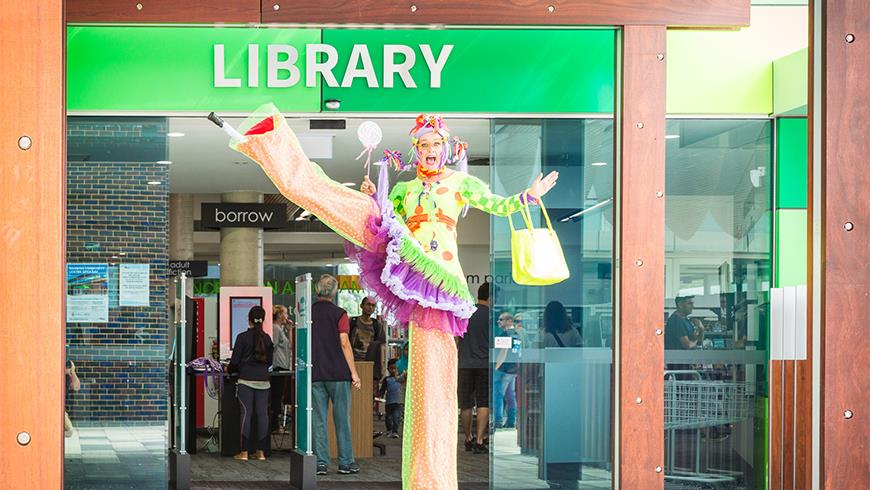 *****POSTPONED*****
Join the South Perth Libraries as we celebrate the Hello Manning festival with a range of activities. Make the Manning Library your Hello Manning festival first stop!
Sensory Story Time
11am, 1pm, 3pm
Join us for 3 special sensory story times. Take part in an hour of stories, song and activities that will immerse you into the tales and themes. A great experience for young and old.
Reflect: The Making of Manning, A Utopian Vision of Perth Suburbia
2-3pm
Have you ever looked at your suburb from above? Why are the streets where they are? Is it all just an accident of geography?
As returned soldiers and refugees streamed into WA after the Second World War, authorities began to look at two solutions – the scrubby southern wilderness of South Perth, and the utopian ideas of Sir Ebenezer Howard.
Join the City's Local History Librarian on an expedition into urban planning, learn about the origins of Welwyn Avenue, and discover just how globally relevant our little community of Manning really is. Book
Mind Lounge - Yarnbomb Exhibit Installation
10.30am-12.30pm
Join us and help to bring your Yarnbomb to life as we install everything created in the Mind Lounge Yarnbomb Workshops. You do need to have attended on of the workshops to contribute and take part in the installation. Contact the library to find out more information on how you can contribute and take part!
Games and Activites
All day
The Manning Library will be set up with a variety of board games, lego and more for you to stop in and take a break during the days festivities.

This event has been cancelled
Manning Library
2 Conochie Crescent, Manning